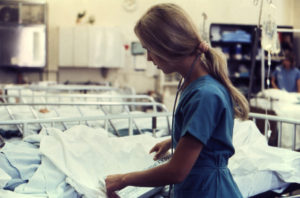 From the article:
Proposed changes to the Controlled Substances Act would allow midwives, nurse practitioners and foot specialists in some provinces to prescribe medications classified as controlled substances as soon as this fall.
Legislation in some provinces and territories already allows the different groups to write prescriptions for controlled substances, such as morphine.
Natasha Prodan-Bhalla, a primary-care nurse practitioner in Vancouver, said she currently prescribes anti-inflammatories to patients experiencing chronic pain. But if they need something stronger, she has to refer them to a walk-in clinic.
Read the full story here:
http://www.nationalpost.com/m/wp/news/blog.html?b=news.nationalpost.com/2012/05/09/nurse-practitioners-midwives-to-get-drug-prescribing-powers-in-some-provinces