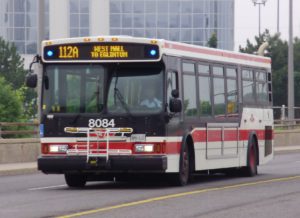 From the Toronto Sun news article:
An alleged TTC benefits scam could end up costing as much as $5.1 million and could involve up to 600 employees.

The city's auditor general revealed the potential cost Friday in her annual fraud and waste hotline report.

AG Beverly Romeo-Beehler also revealed more than 600 TTC employees used the clinic at the centre of the scandal that has already led to 12 transit employees being fired.

The report says the transit agency is "leading the investigation into over 600 employees that submitted health care claims to the organization being investigated for fraud."

The TTC was quick to point out the approximately 600 employees mentioned by the auditor's report only used the clinic in question.
Read more at the link:
http://torontosun.com/2016/02/26/51-million-in-ttc-benefits-probed-auditor/wcm/111fdac8-d9a7-477a-9fe0-7ac400ec451c