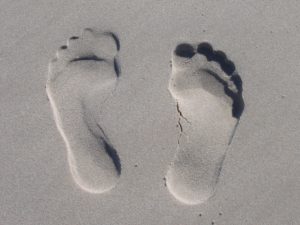 From the Newswire news article:
The Government of Canada believes that the best health outcomes for Indigenous peoples will be achieved through programs that are designed, developed and led by Indigenous communities.

On behalf of the Honourable Ginette Petitpas Taylor, Minister of Health, and the Honourable Jane Philpott, Minister of Indigenous Services, Robert-Falcon Ouellette, Member of Parliament, today joined Manitoba First Nations health leaders in Winnipeg to celebrate the newly created First Nation Basic Foot Care Program, which will help Manitoba First Nations lower their risks of diabetes-related foot complications.

The Program was designed by the First Nations Health and Social Secretariat of Manitoba (Nanaandawewigamig) and the First Nations Diabetes Leadership Council in Manitoba. First Nations people experience both diabetes and diabetes-related foot issues at higher rates than the general Canadian population.
Read more at the link:
https://www.newswire.ca/news-releases/government-of-canada-welcomes-the-creation-of-a-first-nations-program-to-lower-risks-of-diabetes-related-foot-complications-in-manitoba-first-nations-649790153.html