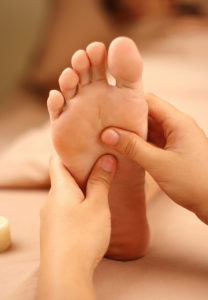 From the woman and home article:
We probably don't give our tootsies the care and attention they deserve – and need. So what better time to start keeping our feet in tip-top condition than Foot Health Month, which takes place this month, throughout June 2018?

"Having healthy feet enables us to keep fit and well and that's why we all need to look after them," says Emma McConnachie, a podiatrist from the College of Podiatry.
Read more at the link:
https://www.womanandhome.com/health-and-wellbeing/key-foot-problems-treatment-279598/