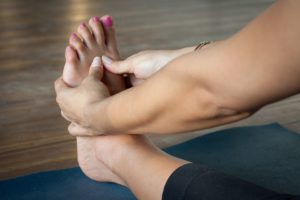 From the Philly news article:
You cannot have good health or fitness without good feet. Seriously. But a lot of people take their foot health for granted and don't appreciate their feet until they get all jacked up — and by that time, they're pretty much irreparable.

Just think about it: Whenever you're standing, walking or running, your feet take on the load. Yes, walking is natural, but it is extraordinarily complex, and it exerts tremendous pressure on your feet, hips, and spine.
Read more at the link:
http://www.philly.com/philly/living/when-it-comes-to-fitness-think-feet-first-kimberly-garrison-20180725.html