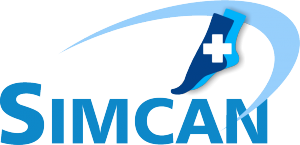 Simcan is a family run Canadian business dedicated to the health of your feet. For over 25 years Simcan has been producing socks that are designed to be worn safely by those with Diabetes and other health conditions that impact the foot and lower leg.Their goal is and always has been to produce health conscious socks that are not only safe to wear but provide the highest level of comfort and quality possible.
Wear Simcan socks with confidence and be assured that your satisfaction is guaranteed unconditionally.
www.simcan.net
---

The Incrediwear line of products increases blood flow using carbonized bamboo fibre & Germanium which stimulate cells to increase blood flow. Without using compression, this enhanced blood flow brings marked reduction in swelling, pain and mobility from increased oxygenation and thermoregulation of affected areas covered with Incrediwear.
Incredisocks, scientifically proven to reduce pain, swelling, stiffness and fatigue.
www.incrediwear.ca
---

McGregor Industries is the number one brand of better socks and legwear in Canada, celebrating 90 years of crafting high-quality products. As a family operated company, rooted in a tradition of premium craftsmanship and innovation, McGregor aims to help improve the life of its customers, through providing healthy, quality and comfortable sock and legwear solutions.
Feel Good by McGregor is no exception and has been awarded the Seal of Acceptance from the Canadian Podiatric Medical Association. Feel Good styles are available for men and women, and for purchase at The Hudson's Bay.
www.mcgregorsocks.com
---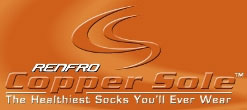 Manufactured by the same people behind Dr. Scholl's socks, Renfro Corporation promises that Copper Sole socks will address what they think are the most annoying things about feet: Athlete's Foot, poor foot appearance, and smelly feet.
What makes these socks special is what makes them revolutionary. All Copper Sole socks are interwoven with Cupron AntiFungal Fibers™ that take care of these issues like no other sock you have ever seen. The copper ions in the Cupron AntiFungal fibers™ effectively damage the bacteria cell wall, the DNA, and the bacterial proteins of Athlete's Foot fungus.
That is why Cupron AntiFungal fibers are EPA registered to kill 99.9% of Athlete's Foot fungus after 12 hours of contact with the socks.
Not only do Copper Sole socks kill 99.9% of the Athlete's Foot fungus on the sock, they also help kill foot odor and help improve the appearance of your feet. So, throw away all of the products you have bought for Athlete's Foot, smelly feet, and ugly feet. Go buy a few pairs of Copper Sole and be done with it.
www.coppersole.com
---

The all new Diem Therapeutic sock line has been created to service your most discriminating foot sensitive shopper. This premium line of therapeutic socks is designed to accommodate those with acute foot sensitivity issues and will have special appeal to people with Diabetes.
---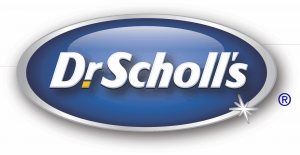 Dr. Scholl's socks are manufactured by Renfro Corporation, but the Dr. Scholl's brand has been a trusted source of solutions for foot and leg issues since 1906. This is a tradition Renfro honors every day with the socks and legwear they manufacture. All of their products are all built on a foundation of leading edge science and technology to help customers keep healthy and keep going. Millions of people deal with pain or discomfort in their feet and legs every day and Dr. Scholl's is committed to developing the best possible products for the many people that need them.
By the time our socks and legwear find their way to our customers' feet, they are guaranteed to do the job better than any other product in the market. For whatever foot or leg issues people have, Dr. Scholl's socks have a solution.
Dr. Scholl's socks and legwear are trusted by millions of people around the world, and every pair of Dr. Scholl's socks and legwear will help you keep healthy, keep comfortable, and keep going.
http://www.drschollssocks.com/
---

TherapyPlus is a division of Doris Hosiery, the leading sheer legwear manufacturer and distributor in Canada. Its headquarters are located in Montreal, Quebec.
Along with providing medium to firm support, TherapyPlus Work & Travel pantyhose features SpaFX fabric technology that keeps legs and feet feeling moisturized with aloe vera and promotes circulation ensuring that legs are in tip-top condition, no matter how many hours you might be standing on your feet, sitting at your desk, or running around throughout the day to get things done.
www.therapyplus.ca
---

Wigwam Mills is a third generation family-owned company located in Sheboygan, Wisconsin, that started making socks in 1905 for lumbermen of Wisconsin. We are very proud of the fact that Wigwam socks are 100% American made and are the leading sock manufacturer and brand in the sport/active/outdoor market. Wigwam is one of the most trusted and recognized names in the industry, known for its standards of excellence in comfort, quality and performance.
www.wigwam.com