CPMA Virtual Conference December 2023
Join with colleagues in Podiatry and Chiropody
for our one-day Virtual ConferencE
The CPMA Virtual Conference
Our 2023 conferences will be delivered virtually to allow delegates to
attend from anywhere across the globe.
The event opens on Saturday, December 2, 2023, at 10:30 AM ET
and provides continuing education hours, industry intelligence, and networking.
This event is accredited for 6.5 CE hours approved by the Canadian
Council on Podiatric Medical Education in accordance with all guidelines set forth.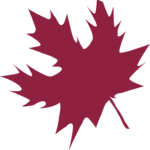 Podiatry Students & Residents:
At only $79 CDN, this event is significantly less than the cost of an airline ticket and hotel.
It is a prime opportunity for you to interact with Podiatrists from across Canada, USA, and beyond.
This year's event promises to be a great mix of training and networking.
Some of our Featured Sessions
An exhilarating and informative one-day program of distinguished speakers
William (Bill) P Scherer, DPM
The Use of AI in Dermatology
Amor Forde, MSc, BS, BS podiatry
Belinda Longhurst, BSc (Hons) Podiatry
HPV update: Immune Ignorance Isn't Bliss
It Looks Like Tinea, But It's Not
Reserve your spot for
an educational opportunity not to be missed.