CPMA Virtual Conference December 2023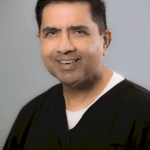 Aditya Gupta, MD
Medical Director at Sure Hair Transplants Toronto Inc.
Aditya Gupta is a Canadian academic and Professor at the University of Toronto. He is a Fellow of the American Academy of Dermatology, the Royal College of Physicians and Surgeons of Canada, and the European Confederation of Medical Mycology. Gupta has published extensively in peer-reviewed journals with more than 850 publications and book chapters. He was ranked amongst the Top 20 dermatology authors globally by h-index (1980-2020). His areas of research interest include onychomycosis, superficial fungal infections, hair disorders, actinic keratosis, and skin cancer.
Michael Cecchini, MD, FRCP(C)
Medical Director at York Dermatology Clinic & Researc Centre
Dr Michael Cecchini
is a Canadian Board-Certified Dermatologist.  
He completed his medical school training close to his heart in Northern Ontario at the Northern Ontario School of Medicine and his Dermatology residency at the University of Toronto.
He is the Medical Director of York Dermatology Clinic and Research Centre, where he and his team of eight (8) specialists focus on complex medical dermatology, dermatologic surgery and clinical trials.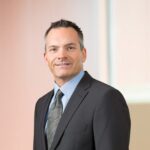 Damien Dauphinee, DPM
Wise Health Surgical Hospital
Damien M. Dauphinée, DPM, FACFAS, FAENS, FACCWS, CWS-P, is board certified in Foot Surgery and Reconstructive Rearfoot and Ankle Surgery by the American Board of Foot and Ankle Surgery. He is also board certified in Wound Management by the American Board of Wound Management. Dr. Dauphinée has a special interest in reconstructive foot and ankle surgery and trauma, as well as, peripheral nerve injuries. He is a current Fellow and served as President of the Association of Extremity Nerve Surgeons in 2009. Dr. Dauphinée serves as faculty for the AENS Fundamental and Advanced Peripheral Nerve workshops, training surgeons to treat a variety of peripheral nerve pathologies. Dr. Dauphinée completed a mini-fellowship in external fixation techniques in 2007 at the Russian ILIZAROV Scientific Centre for Restorative Traumatology and Orthopaedics (RISC-RTO) in Kurgan, Russia. In 2014 he was awarded the Jules Tinel, MD Lifetime Achievement Award by the Association of Extremity Nerve Surgeons for his contributions to peripheral nerve surgery. Dr. Dauphinée lectures nationally and internationally on the subjects of diabetic limb salvage, hyperbaric oxygen therapy for chronic wounds, and peripheral nerve pathology and treatment.
Dr. Dauphinée and his partner Raafae Hussain, DPM are the originators of The POD Doctors with Dr. Dauphinée and Dr. Hussain podcast available on Spotify, Apple Podcasts, Google Podcasts, and everywhere you get your favorite podcasts.  They provide weekly episodes on podiatric medicine and surgery, as well as, COVID-19 and other medical topics relevant to our patients.
Dr. Dauphinée is the author of the Kindle Book Saving Limbs, Saving Lives: Advanced Treatments for Preventing Amputations in Diabetic Populations which has become popular with patients and students alike.
Little Known Fact…Dr. Dauphinée played a "Cabrito Cook" in the 2013 Robert Rodriguez film "Machete Kills" with stars Danny Trejo, Jessica Alba, Lady Gaga, Sophia Vergara, Michelle Rodriquez, Mel Gibson, Carlos Estevez (Charlie Sheen), Antonio Banderas, Amber Heard, and Demian Bechir.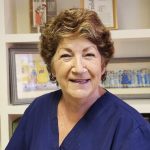 Gillian Gibson, BSc (Hons) Podiatry, RGN
~
Gill is a registered nurse who has worked within the public and independent sectors of healthcare both in clinical and managerial positions. She completed an international senior executive management programme at Cornell University in the 90's which encouraged her to develop her own model of managed care.
For some 22 years, she was the director of her own domiciliary care agency providing care in the community of Somerset and successfully sold it post covid pandemic.
There was a business opportunity for the provision of foot health care about 20 years ago and she graduated from the University of Plymouth with BSc (Hons) Podiatry in 2010.
She finds herself in a unique position within the community where she is able to practice her combined skills – management and clinical of nursing and podiatry and aims to provide an optimum outcome for patients.
She is actively involved in various organisations at national and local level which provide a platform for the changing and developing world of care.
Commencement of her career started with contact with skin and she has seen the development of dermatology over time.  It is her special interest subject and as a podiatrist, she strives to create better communication pathways with other health care professionals – this also includes attendance at international conferences – Derm Foot 2019, Washington DC.
In her spare time? – working with Forgotten Feet Charity, providing podiatry care to the homeless of Somerset. I am wanting to share this experience with you, as together we can learn from each other how to care for a growing population.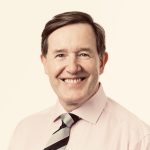 Ian Reilly
Ian Reilly  MSc, FRCPodS, FFPM RCPS(Glasg). Consultant Podiatric Surgeon Northamptonshire Foundation NHS Trust and Private Practice
Mr. Reilly has been qualified as a Podiatric Surgeon since 1996 and has performed over 11,000 surgical procedures. He has a particular interest in soft tissue and nail surgery and has lectured internationally on plastic surgical procedures of the foot, bunion surgery and steroid injection therapy.
Podiatric Surgery is well established in Northamptonshire and Mr Reilly leads the service for the local NHS Trust.  Prior to this he was a Senior Lecturer at Northampton School of Podiatry.  He is co-author of Foot and Ankle Injection Techniques: A Practical Guide, and has written chapters in Merrimen's Assessment of the Lower Limb and Brown's Skin and Minor Surgery. He is an invited speaker and international adviser for the US based International Foot and Ankle Foundation.  He is about to finish his professional doctorate on injection therapy of the 1st MTP joint at Staffordshire University.
Royal College of Podiatrists
Surgical Fellowship of the Surgical of the College of Podiatrists
Completion of Certificate in Podiatric Surgery Training (CCPST)
Royal College of Physicians and Surgeons (Glasgow)                 
Fellow, Faculty of Podiatric Medicine (2017 to date)  
Royal Society of Medicine
Fellow (2018 to date)       
Expert Witness Institute (2009 to 2020)                                              
Captain: Army Reserve Officer                                     
Royal Army Medical Corps Fellow (2003 to date)                                
Concurrent examining/teaching roles
MSc external examiner, Queen Margaret University, Edinburgh (2019 – 2024)
Associate Lecturer, Huddersfield University ((2019 to date)
Research Profiles
https://orcid.org/0000-0002-2786-5739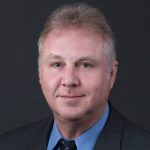 William P. Scherer, DPM
Adjunct Professor, Barry University
Dr. William Scherer is board certified by the American Board of Foot and Ankle Surgery, has maintained a private practice in South Florida since 1991, served 17 years as an Adjunct Professor at Barry University School of Podiatric Medicine, and is the Senior Podiatric Medical Advisor to Bako Diagnostics. Active snow skier and frequent visitor to Whistler, Canada.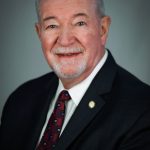 Dock Dockery, DPM, FACFAS
Director, International Foot & Ankle Foundation
Dock Dockery, DPM, FACFAS, graduated from the Ohio College of Podiatric Medicine in Cleveland, Ohio, as Valedictorian, and performed a surgical residency in foot and ankle surgery at the Waldo Podiatric Surgical Residency Program in Seattle. He is a Fellow and Past Board of Directors of the American College of Foot & Ankle Surgeons and the American Society of Foot & Ankle Dermatology. He is a Fellow of the American College of Podiatric Medicine and the American College of Foot and Ankle Pediatrics. Dr. Dockery is Board Certified in Foot and Ankle Surgery by the American Board of Foot & Ankle Surgery and is Board Certified in Podiatric Orthopedics by the American Board of Podiatric Medicine.  He is a Distinguished Practitioner in the Podiatric Medicine and Surgery Division of the National Academies of Practice.  He was voted "One of America's 175 Most Influential Podiatrist" of 2006 and voted as "Movers and Shakers: America's Most Influential Podiatrists" in 2012 and voted Top Podiatrists of 2017 by the Podiatry Management Magazine Editors & Advisors. Dr. Dockery has published 152 scientific articles in peer-reviewed medical journals is the author of Color Atlas and Text of Forefoot Surgery, Mosby Publishers, 1992, Cutaneous Disorders of the Lower Extremities, W.B. Saunders Publisher, 1997, Color Atlas of Foot & Ankle Dermatology, Lippincott-Raven, 1999, Lower Extremity Soft Tissue & Cutaneous Plastic Surgery, Elsevier Science (Saunders), 2006, and the Lower Extremity Soft Tissue & Cutaneous Plastic Surgery, 2nd Edition, Elsevier Science (Saunders), 2012; He founded the International Foot & Ankle Foundation for Education and Research in 1979 and is currently the Chairman of the Board and the Director of Scientific Affairs of that organization.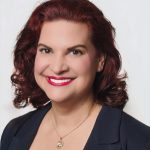 Tracey Vlahovic, DPM
Clinical Professor and J. Stanley and Pearl Landau Faculty Fellow at the Temple University School of Podiatric Medicine
Dr. Vlahovic is a Clinical Professor and J. Stanley and Pearl Landau Faculty Fellow at the Temple University School of Podiatric Medicine (TUSPM) in Philadelphia, PA.  She is also a member of the Faculty of Podiatric Medicine of the Royal College of Physicians and Surgeons (Glasgow). 
Dr Vlahovic graduated from Yale University with a BS in Molecular Biophysics and Biochemistry and received her medical degree from TUSPM.  After finishing her surgical residency at St Luke's University Health Network in Allentown, PA, she was the first podiatrist in the US to complete a fellowship in podiatric dermatology under the supervision of Stephen Schleicher, MD. 
She is board certified in foot surgery by the American Board of Podiatric Surgery and in podiatric medicine by the American Board of Podiatric Medicine. Dr. Vlahovic currently teaches the Fundamentals of Dermatology course at TUSPM and has received numerous teaching awards. She has authored several articles in peer-reviewed journals and is involved in multiple clinical research trials for various dermatological therapies and devices.
She is the author of Skin Disease of the Lower Extremities:  A Photographic Guide (HMP Communications), Onychomycosis:  An Illustrated Guide to Diagnosis and Treatment along with Antonella Tosti and Roberto Arenas (Springer), and Atlas of Lower Extremity Skin Conditions with Dr Schleicher (Springer).

Joseph Larsen, DPM
Clinical Instructor of Podiatry in Surgery, Weill Cornell Medicine
Joseph Larsen, DPM, FACFAS has been in practice for 24 years, specializing in all aspects of foot and ankle care, including all forms of conservative and surgical treatment of foot and ankle conditions (bunions, painful toes, neurornas, heel pain, tendon injuries, flat feet and sports injuries). He also specializes in wound care, including diabetic wounds, vascular wounds, burns and traumatic wounds. Dr. Larsen whose podiatry because these specialists treat all aspects of any foot and ankle conditions and can help people get back on their feet and back to their routines. Dr. Larsen values the satisfaction he can give his patients with good foot and ankle care. Patient care for Dr. Larsen involves me listening to the patient's complaints, lifestyle and expectations, then formulating a diagnosis and treatment plan to get them better. When Dr. Larsen was in college playing basketball, he had a severe ankle injury that was treated by a podiatrist who helped him get back on the court. Dr Larsen has the same expectation for his patients.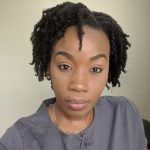 Amor Forde, MSc, BS, BS podiatry
Podiatry Course Leader | Lecturer, University of Brighton
Amor graduated with a MSc in Podiatry with Diabetes in 2015. Upon qualification, she returned to Barbados, where she honed her clinical skills. She has dedicated her career to diabetic limb salvage efforts both locally and across the Caribbean. She has worked in private practice and at a diabetes centre, as part of the multidisciplinary team. Throughout the years, she has advocated for both the profession as well as her patients, with charitable participation in televised and radio programmes dedicated to spreading foot health awareness. In August 2021, Amor commenced a new role as a podiatry lecturer at her alma mater, the University of Brighton, and is currently the  BSc (Hons) Podiatry course leader.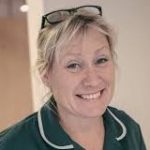 Belinda Longhurst
BSc (Hons), PGCert, FHEA, FFPM RCPS(Glasg)
Belinda qualified as a podiatrist in 2003 and was awarded a First-Class Honours degree with Distinction by the University of Southampton. She is a Podiatry lecturer for the SMAE Institute`s BSc (Hons) Podiatry degree programme and is a Fellow of both the Higher Education Academy and the Royal College of Physicians and Surgeons of Glasgow. Belinda has a special interest in Podiatric Dermatology and has frequently presented her published work at both national and international conferences. She is also a joint course provider for the Royal College of Podiatry Skin Surgery Course (extended scope of practice) and is a Trustee and Volunteer Coordinator for the Registered charity Forgotten Feet, which offers free footcare to the homeless and socially isolated. Belinda is keen to promote the upskilling of Foot Health Practitioners and Podiatrists in lesion recognition skills to improve the prognosis for people with cutaneous malignancies.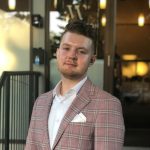 Nicholas Willies, BComm
Team Lead, Client Solutions, Commercial Mid-Market, Arthur J Gallagher Insurance
Nicholas Willies is Team Lead, Client Solutions – Commercial Mid-Market. He joined Gallagher in 2019 after graduating from post-secondary. Nick graduated with his BComm – Risk Management Insurance & Finance in 2018 from the University of Calgary.