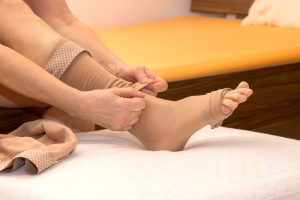 From the Irish Health news article:
A National Diabetes Footcare programme was introduced by the HSE in 2010 and it currently employs 22 podiatrists. However, the number of amputations continues to increase.
"We are not even stemming the number of diabetes-related amputations and inpatient foot ulceration treatment year on year. The 2016 HSE Service Plan provided funding for nine further community podiatrists to be employed this year. Not one of those posts has been filled to date and it's simply not good enough," commented Diabetes Ireland chairperson, Prof Hilary Hoey.
Also commenting on this issue, Dr Ronan Canavan, a consultant endocrinologist at St Vincent's and Loughlinstown Hospital, pointed out that Ireland still has one of the lowest manpower levels of specialist podiatrists working in diabetes in Europe'.
"There are significant parts of the country which do not have this service despite an urgent need. We require around 120 podiatrists around the country providing local screening and early intervention to the diabetes community," he explained.
Read more at the link:
http://www.irishhealth.com/article.html?id=25538