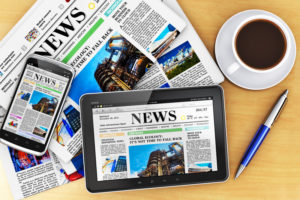 From the PR Web  news article
Numerous research studies have demonstrated that the material used in current yoga mats actually de-activates and blocks the proprioceptors in the feet and hands. Dr.Splichal also found that as soon as patients activated their nervous system, they would then train on surfaces that would immediately de-activate the feet and nervous system again. This translates to decreased stability and neuro-feedback during yoga exercises.

The Naboso (meaning "barefoot" in Czech) Yoga Mat addresses these concerns and more as the enhanced grip makes this the perfect mat for yoga poses and floor exercises that require increased balance and stability. The patent pending material of Naboso Technology was developed using a three-step process that decreases sway and features unique stimuli that the hands and feet respond to. The material creates resistance which increases strength, is non-irritating to skin and allows users to stay grounded.
Read more at the link:
http://www.prweb.com/releases/2016/10/prweb13803819.htm