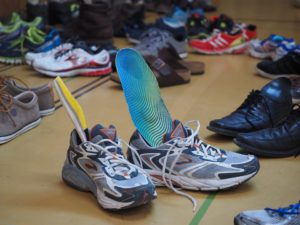 From the KFYR tv news article:
Seeing pictures on social media of victims walking through flooded waters because of Hurricane Harvey drove a local podiatrist to start a shoe drive.

It's something the podiatrist says is dear to her heart, because the need for shoes is definitely there, especially with Hurricane Irma on the way.

Right now the focus is helping victims of Harvey, but Hurricane Irma is in her sight as well.
Read more at the link:
http://www.kfyrtv.com/content/news/Local-podiatrist-starts-shoe-drive-for-Hurricane-Harvey-victims-442800723.html