Six students from the Université du Québec à Trois Rivières (UQTR) completed their eight-week rotation at NYCPM in July and received their certificates at a special luncheon.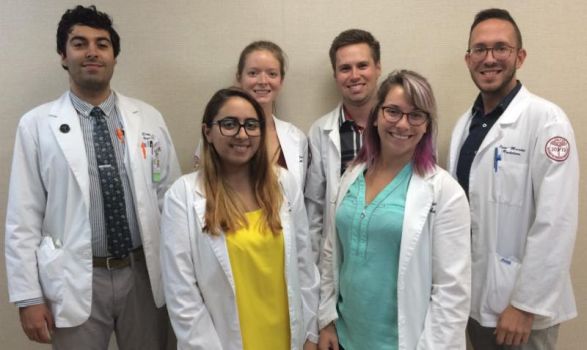 Back row (L-R): David Youdim, Veronique Plante-Quevillon, Oliver Daigneault, Jean-Maxime Rocheleau. Front row (L-R): Dana Zahkour, Laure Richer.
Their studies at NYCPM included podiatric imaging, podopediatrics, and podiatric medicine and surgery. They will receive their DPM degrees from UQTR and then go on to private practices.
Source: Footprints [July 2018]