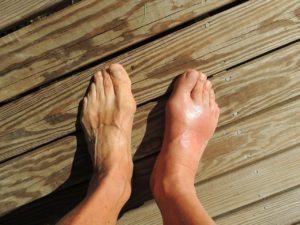 From the health 24 news article:
A new approach to preventing gout attacks looks promising for people not already helped by existing treatments.

Instead of targeting excessively high uric acid levels as existing gout drugs do, the new strategy aims to reduce overall inflammation. The drug goes after a specific inflammatory molecule called interleukin-1.
Read more at the link:
https://www.health24.com/Medical/Arthritis/Gout/injected-drug-may-be-new-weapon-against-gout-20180918